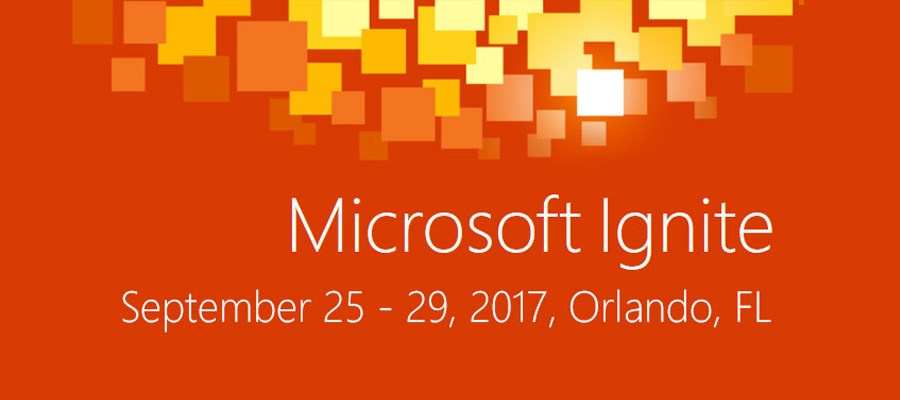 Microsoft Ignite 2017 – what's ahead of us?
The Microsoft Ignite 2017 conference has just ended last week. It was full of very interesting keynotes, presentations, workshops and demos. I haven't had the opportunity to be there myself, however I was trying to follow up Twitter and all content being published during the event. This is my summary of the most interesting announcements, specifically for the SharePoint and Office 365.
When Microsoft's CEO, Satya Nadella, was running the keynote, opening session (you can watch it here)  all the attendees were able to easily realize, where Microsoft is heading. It is the announced earlier this year, Microsoft 365 – the new idea company is building for the Modern Workplace concept of work – a virtual space, where work can be done faster and easier, where communication between teammates is more natural despite the distance and where a mixed reality is a key. I liked the demo of how the Hololens, together with Microsoft Teams allow to work efficiently and securely over the design of products.
Microsoft 365
The most important changes are related to the integration of the enterprise applications.
SharePoint Online and Office 365
Understandably these topics stood in the center of my interest. And frankly speaking I thing the Office 365 and all its services are mainly the most important product Microsoft is working on and is developing. Whereas during the previous years most of their focus was set to Azure, this year I think Office 365 as a product, was the most important. This is my personal feeling. It looks like that the Azure has already made it's places in customers' minds, and now it's time for Office 365. Not only because it is a major product in Microsoft's "modern workplace" concept, central point of Microsoft 365, but also because this is a ready-to-use set of tools and applications, that allows companies to boost their productivity within days.
So, what's coming up?
Summary
I feel a lot of good, new things are approaching. A lot of cool new features opening new opportunities and areas of creation the new, Modern Workplace. I am very excited about things I saw and heard. What about you? Have you been there? Do you have your opinions to share or something to add? Feel free to leave me a comment or contact me!
Further reading
One more thing – all (well, probably all) presentations from Ignite are here: https://techcommunity.microsoft.com/t5/Microsoft-Ignite-Content-2017/bd-p/MicrosoftIgniteContent2017. Some authors were also writing blog posts "live", during the conference. You can read their posts here: https://techcommunity.microsoft.com/t5/Microsoft-Teams-Ignite-Blog/bg-p/MicrosoftTeamsIgniteBlog.
You can as well watch recordings from the conference here: https://www.youtube.com/channel/UCrhJmfAGQ5K81XQ8_od1iTg, or join Vlad Catrinescu and Scott Restivo during the Ignite recap today: https://register.gotowebinar.com/register/6960365286465499649?source=em928.