Ok, so now as you have the access, we kindly ask you, to share your feedback with us for another session you participated. Simply click the link:
https://forms.office.com/formspro/Pages/ResponsePage.aspx?id=GT5EMv6Ma06j_udcDgnHqIswQ73Fyb5BgUpb1dnONhJUMDlMUzlOMzVIQzc2MUxaSUlYUDdXM00yRy4u
Slides
Presentations that were shown during the SPS Warsaw 2019 event are available to download below:
Simon Ågren, Guest management with the Power Platform & the Microsoft Graph (file | slideshare)
More soon!
dox42, keynote room, end user

nintex room, power user

predica room, developer
Reminder:
Discount for ESPC 2019 conference!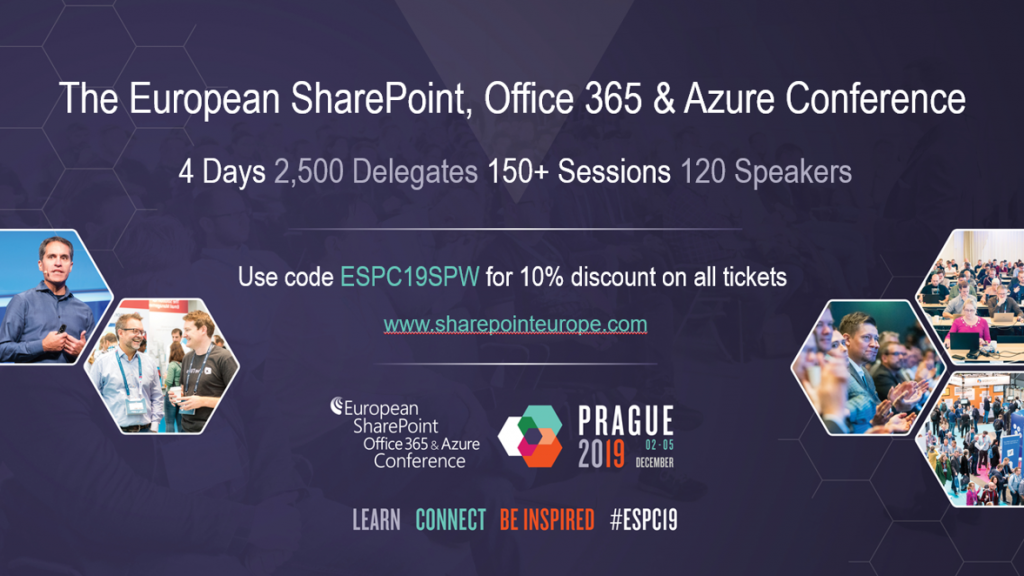 Important information 🙂
Write down address of this page! We try to ask for more presentations and we will post them here as we receive them.